Do you need the right
talent for a key role?

Our core.  We connect with and search for, place and coach game-changing leaders in Human Capital, HR, OD and Talent Management. Our partnership and consultative model has helped bring business-first HR professionals into organizations of all shapes, sizes and stages with an agenda of growth, transformation or restructuring.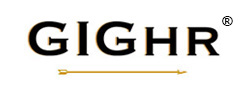 Do you need key skills but
flexible contracting?

We understand the needs of the modern HR function.  The number of projects often out number the resource capacity and capability. But rather than engage with a larger consulting firm to fill those gaps, we help you find high-performing independent consultants.  Our independent consultants provide the right capability at the right time with the right flexibility.
Do you need an interim or
turnaround executive?

Whether a leader is out for an extended time, you're preparing for a milestone like an IPO or sale, or an internal successor isn't quite ready, we can help you fill that gap with an interim leader. Where desired, this also enables a thorough permanent search to be conducted while allowing for the function to continue to operate.  This model limits disruption and enables the organization to progress.